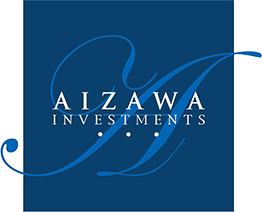 Aizawa Investments Co., Ltd.
Aizawa Investments was founded in July 2005.
The company supports ventures and businesses by providing risk money through direct investments or investments through one of our funds with a goal of increasing their value. With our vast network of overseas satellite offices and brokerage partners in various regions of Asia, we act as a gateway to assist our invested companies increase their presence in Asia by establishing local offices and openings new factories.

Asuka Corporate Advisory was established in March 2005. Asuka Corporate Advisory started to support the enhancement of corporate value of investee companies of the "Asuka Value Up Strategy". In March 2009, the firm registered as Investment Advisory Business with the Financial Services Agency of Japan. They continue to seek potential investee, and research and advise to enhance corporate values.



HiJoJo Partners was established in November 2017. 
The firm creates funds that offer investment opportunities in global pre-IPO companies at various stages of their life-cycle. It has provided unicorn funds and any other private equity fund for Japanese investors mainly. 
HiJoJo Partners Inc. 



Established in December 2012, Diamond Head Capital Asset Management (HK) Limited believes the importance of trust and prioritizing clients' interests. It provides trust and client interest focused, effective risk management, and tailor-made investment services by an investment team with years of experience in designing and managing structured financial products. Licensed Type 4 and 9 by Securities & Futures Commission of Hong Kong.